An out-of-the-ordinary night, capable of representing the company's pioneering vision: innovative and always with an eye to the future.
On August 10th, during the night of San Lorenzo, Donnafugata returns to welcome wine lovers at the Contessa Entellina estate on the occasion of Calici di Stelle, the most awaited event of summer.
An evening for rediscovering conviviality with tasting tables and a Voguing performance that is completed with an exceptional DJ set.
Extraordinary artists dressed in choreographic costumes inspired by Donnafugata colors will take the stage and enchant guests with an exuberant and creative performance.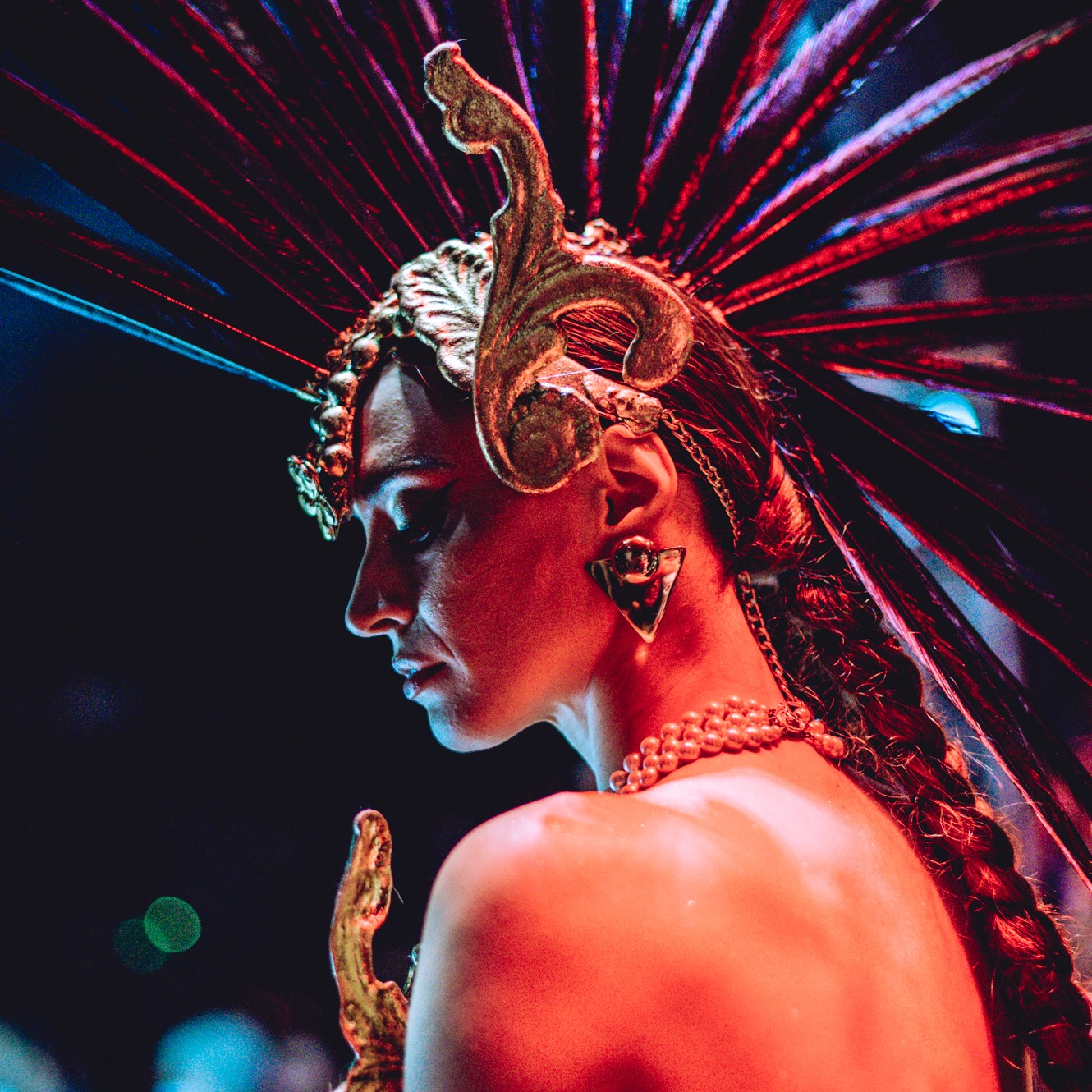 A unique experience under the starry sky where the unmistakable character of Donnafugata wines meets the art of Voguing: it's more than just a dance style, it's a movement celebrating diversity and freedom of expression.
WHERE: Tenuta di Donnafugata; km 60 SS 624 Palermo Sciacca (Coordinate GPS: N 37.7281034, E 13.0368555)
HOURS: from 22:00
---
WHERE TO STAY:
In Contessa Entellina (PA): Abbazia di Santa Maria del Bosco, C.da S. Maria del Bosco - tel. 333 3279514 www.abbaziasantamariadelbosco.it; Rocca dei Capperi, C.da Bagnitelle, +39 320 041 97 17, www.roccadeicapperi.it.
In Sambuca di Sicilia (AG): Don Giovanni Hotel, Contrada Pandolfina - tel. 0925 944001 - www.dongiovannihotel.it.
In Sciacca (AG): Verdura Golf & Spa Resort, Contrada Verdura - tel. 0925 998001 – www.verduraresort.it.
In Menfi (AG): Il Vigneto Resort e Ristorante, Contrada Gurra di Mare - tel. 0925 71732 www.ristoranteilvigneto.com; Tenuta Stoccatello (agriturismo), Km 6 S.P. Menfi-Partanna - tel. 333 9035428 www.tenutastoccatello.it; Azienda Agrituristica "Baglio San Vincenzo", C.da San Vincenzo - cell. 339 242 6103 www.bagliosanvincenzo.it.
In Selinunte Castelvetrano (TP): Hotel Paradise Beach, C.da Belice Mare - tel. 0924 46333 fax 0924 46477, www.hotelparadisebeach.it.
WHERE TO EAT:
In Marinella di Selinunte (Castelvetrano): Lido Ristorante La Pineta, Via Punta Cantone - tel. 0924 46820;
In Menfi: Ristorante da Vittorio, Via Friuli Venezia Giulia n.9 - Tel. 0925 78381; Ristorante Il Vigneto, C.da Gurra di Mare - tel. 0925 71732; Ristorante Salisà, Via degli Oleandri, Contrada Fiori Sud - tel. 333 364 0360; Ristorante Le 4 Stagioni, Viale delle Margherite n.15 - tel. 0925
78447; Ristorante La Lucerna, Via Selinunte n.2 - tel. 0925 74205.
In Sciacca: Hostaria del Vicolo, Vicolo Sammaritano n.10 - tel. 0925 23071 (also B&B); Ristorante La Lampara, Vicolo Grande II Caricatore n.33 - tel. 0925 85085 (also B&B); Ristorante Porto S. Paolo, Largo S. Paolo n.7 - tel. 0925 27982 (also B&B); Ristorante al Faro - Via Porto n. 25 - tel.
0925 25349.
Dove si svolge l'Evento ?
Visit our winery
A gourmet experience, a travel through the land, the history, the flavors, the nature and Sicily. Available Wednesday and Friday also at 9pm