Contessa Entellina, where Donnafugata began, in Western Sicily combines art, story and literature. These are the places of the novel Il Gattopardo (The Leopard) and of the name Donnafugata, which means "fleeing women", a queen who found refuge among those hills where Donnafugata vineyards are located.
· Opening period ·

from 1st April to 31st October

· Opening Days ·

From Wednesday to Sunday

· Opening hours ·

10.30 – 13.00; 15.30 – 18.30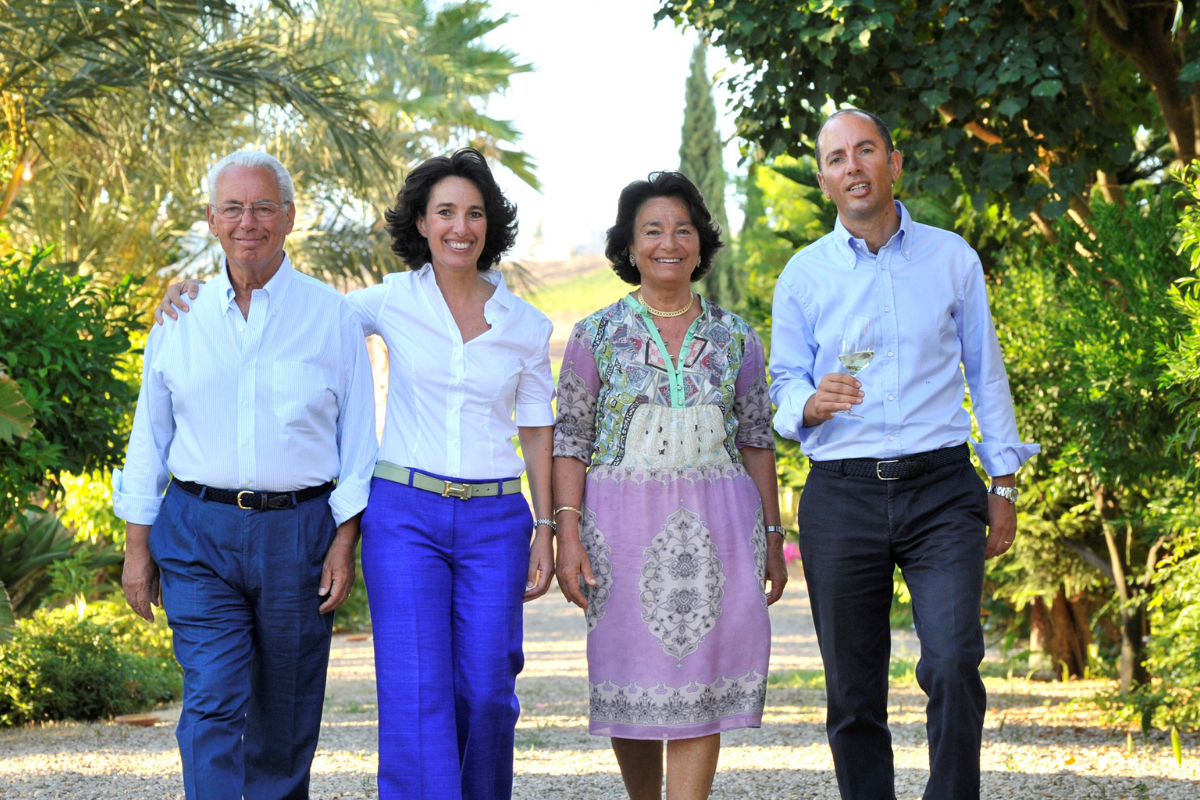 n the land of the Gattopardo (Leopard): that is where Donnafugata was born
At Contessa Entellina art, history and literature intertwine in a unique territory where Donnafugata's adventure begins. These are the places of the Gattopardo (Leopard) and his "woman on the run", a queen who found refuge right where the company vineyards stand today, but these are also the places of Donna Gabriella who, here, is a pioneer of quality female wine-growing.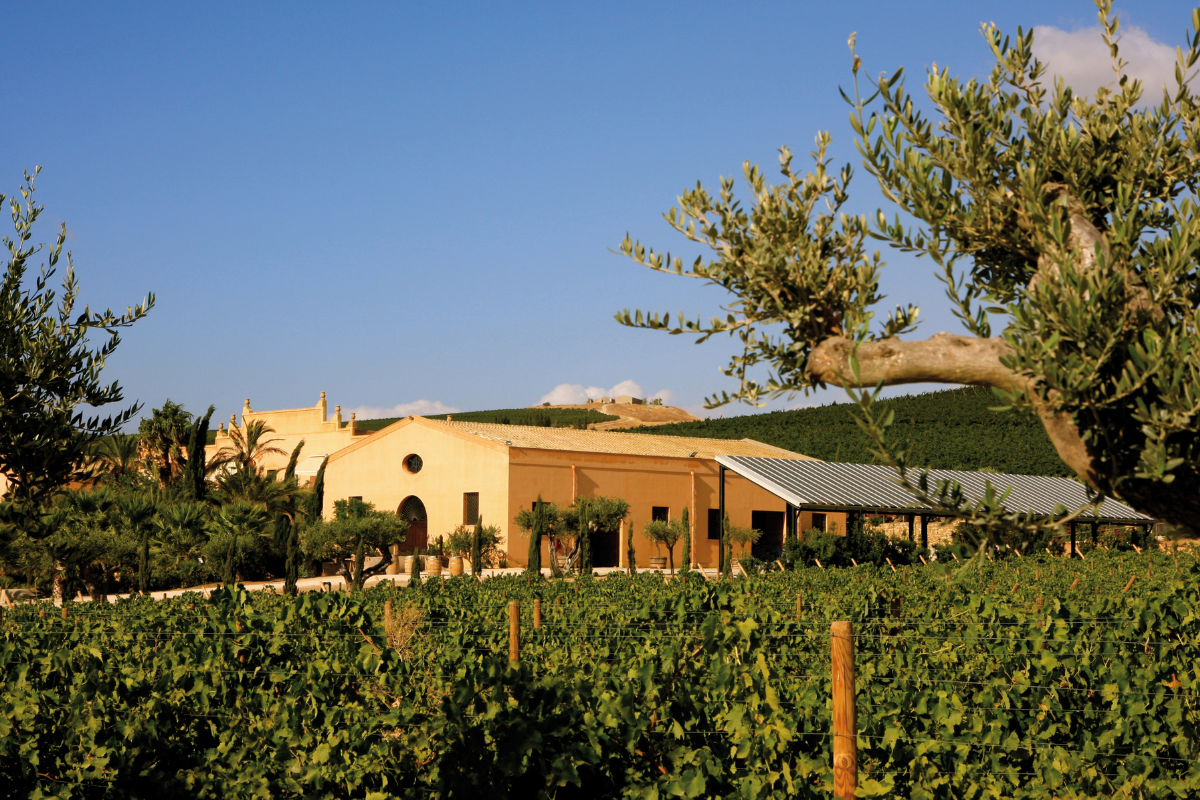 Sustainability and tailor-made work: between good practices and biodiversity
Contessa Entellina Estate is a perfect example of Donnafugata's attention to detail and its attention to sustainability. For over thirty years we have adopted a system of good practices: here we produce clean photovoltaic energy and grow 19 varieties of native and international vines. From our experimental fields where we recovered Nocera, an indigenous variety and relic of the past, the blend of Rosa was born, the new rosé, the result of the collaboration between Donnafugata and Dolce & Gabbana.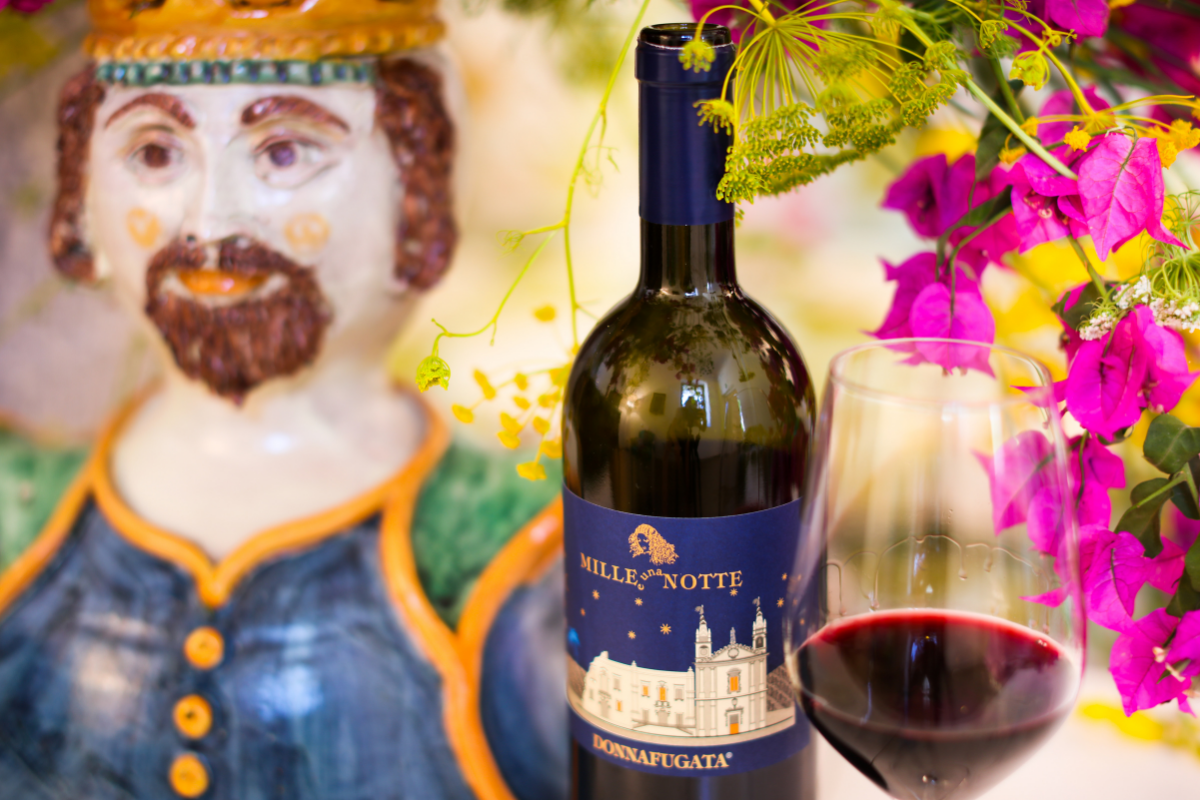 Mille e una notte: an icon of Italian excellence in the world
The unique terroir of our Nero D'avola di Contessa Entellina vineyards gives life to our standard-bearer red wine: Mille e una notte.
Its production process reflects Donnafugata's craftsmanship: the grapes are hand-picked and further selected upon arrival at the cellar. Once the fermentation has taken place, it is refined in barrique and for a long period in the bottle. An elegant and refined red right from the label depicting Palazzo Filangeri Cutò set in a sky of "A Thousand and One Nights" full of stars and full of promises.
Contessa Entellina and il giardino di Gabriella
Contessa Entellina and il giardino di Gabriella
Donnafugata wines express authentic and sustainable Sicilian winemaking. Taking care of the land means paying attention to the quality of production. Therefore, the creation of horticultural and other gardens on the estates, the integration of agricultural and natural environments, and the protection of natural areas are acts that nurture agriculture and, above all, culture, enrich the landscape with biodiversity, and enhance its beauty.
Here too is the garden conceived by the green mind of Gabriella, comprising three elements: from the species most representative of Mediterranean culture to exotic and native plants and a picturesque double row of palm trees. A bridge between culture and agriculture, created with the care of one who knows that beauty comes from hard work and respect for future generations.
Shopping point
· Opening Days ·

From Wednesday to Sunday
· Opening hours ·

10.30 – 13.00; 15.30 – 18.30
· Payments ·

It is possible to pay by cash, bancomat or the major credit cards (Visa, Diners Club, JCB, Mastercard, Maestro, American Express)
· Shipping ·

It is possible to ship purchased wines to Italy, Europe. For more information see the FAQ
· Languages ·

italian; english
· For information and booking ·

Tel. (+39) 334 6658336
Location
· Coordinates ·
· Holidays and exceptional closures ·
· Tour and tasting hours ·

11.00; 13.00; 16.30; 18.30
We remind you that reservations are required

SQLSTATE[42S22]: Column not found: 1054 Unknown column 'data_recente' in 'order clause'SQLSTATE[42S22]: Column not found: 1054 Unknown column 'data_recente' in 'order clause'SQLSTATE[42000]: Syntax error or access violation: 1630 FUNCTION g_news_lang.IF does not exist. Check the 'Function Name Parsing and Resolution' section in the Reference ManualSQLSTATE[42000]: Syntax error or access violation: 1630 FUNCTION g_news_lang.IF does not exist. Check the 'Function Name Parsing and Resolution' section in the Reference Manual
Discover the other wineries