The winery in khamma is located in a natural amphitheater consisting of vineyards cultivated on small terraces, bordered by dry built lava stone walls. A magical place to taste donnafugata's wines, discover the production places of ben ryé, passito di pantelleria doc, and admire the century-old vineyard and Giardino Pantesco, FAI property.
· Opening period ·

from 28th May to 30th September

· Opening Days ·

From Monday to Saturday

· Opening hours ·

10.00 – 13.00; 17.00 – 20.00
Tuesday 2nd of August 202218.00 – 20.00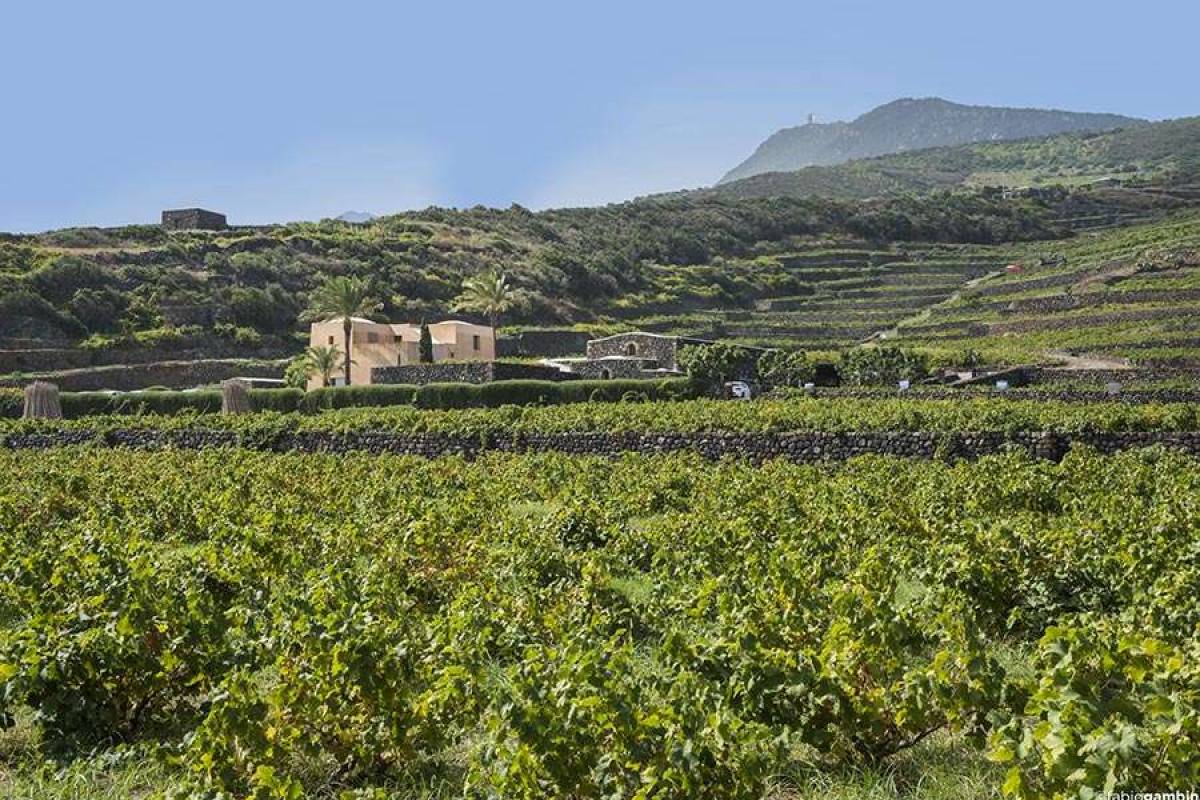 Khamma winery, an example of sustainable architecture
Designed and built with full respect for the landscape of the island, the Donnafugata winery consists of two units. The part used for vinification is covered with hand-cut lava stone. The one dedicated to welcoming, called "palazzotto pantesco", is characterized by vaulted ceilings typical of dammusi: an exciting place for a tasting overlooking the sea.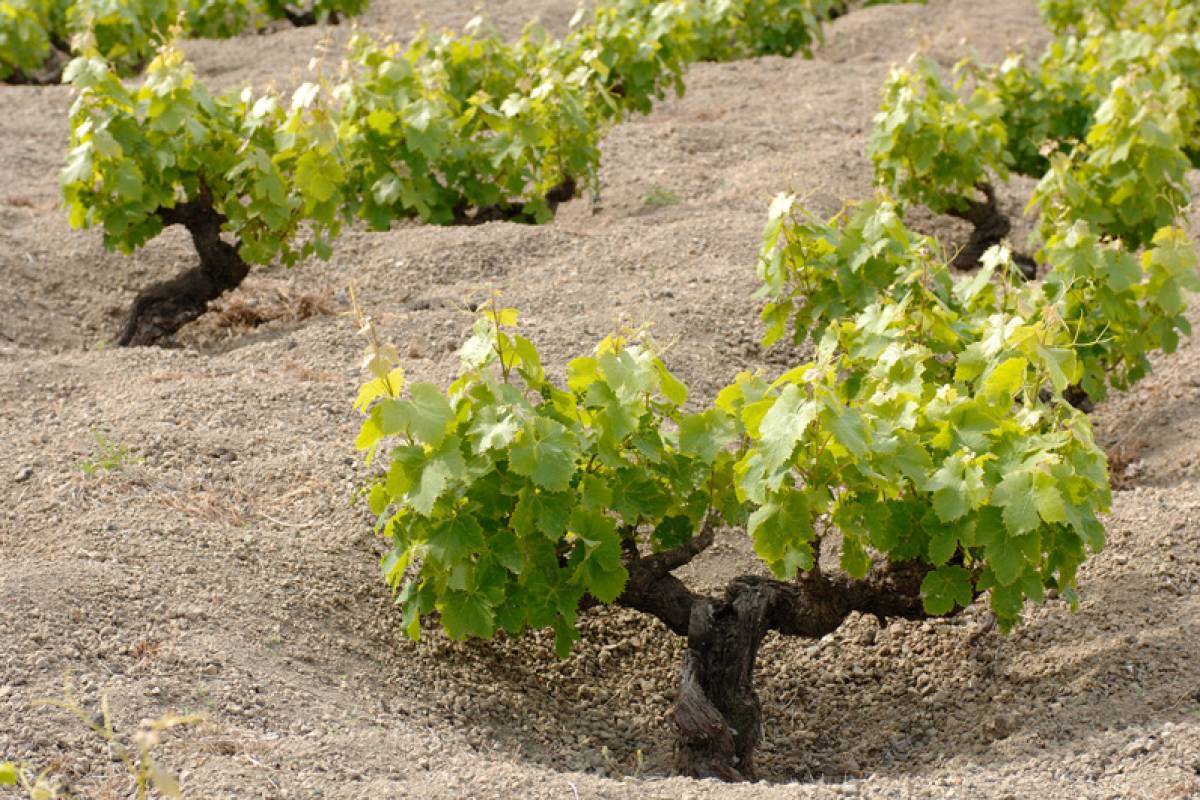 L'Alberello Pantesco, Unesco human Heritage
In Pantelleria Donnafugata cultivates Zibibbo (Moscato d'Alessandria) alberello pantesco, an agricultural practice inscribed on the UNESCO Representative List of the Intangible Cultural Heritage of Humanity, as creative and sustainable. The vine is, in fact, trained very low alberello, on small terraces bordered by dry-built lava stone walls.
Visitors can admire a heroic viticulture context during the winery tour.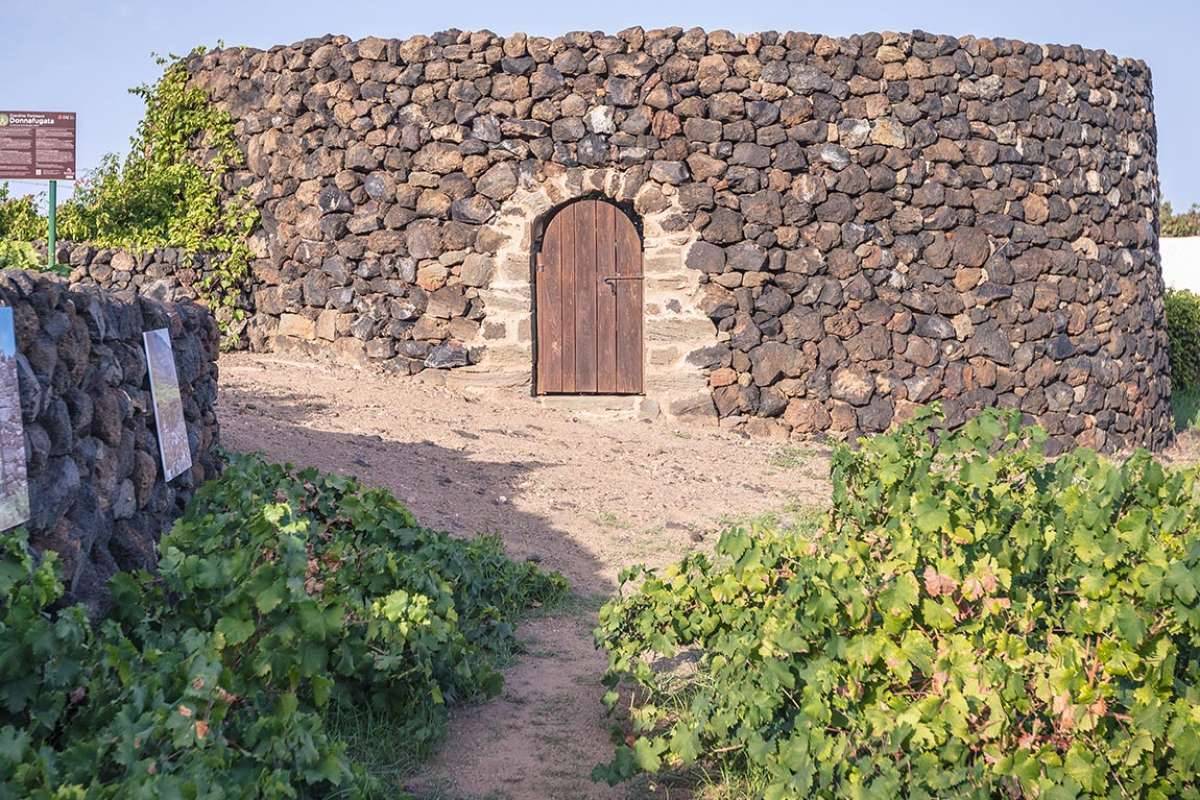 Donnafugata's Giardino Pantesco, FAI property
In Khamma, among the company's vineyards, you can admire the Giardino Pantesco that, in 2008, Donnafugata restored and donated to FAI, Fondo Ambiente Italiano. A symbol of the wisdom of the island's farmer, the Pantellerian Garden is a self-sufficient agronomic system: the circular plan, dimensions and lava stone create the ideal microclimate for cultivating and protecting from the wind a century-old orange tree of the ancient Portugal variety, a precious vitamin factory.
One of the few remaining in the island, the garden can be visited independently during the opening times of the winery, passing by reception to pick up information material.
Pantelleria and il cammino di Khamma
Pantelleria and il cammino di Khamma
Donnafugata wines express authentic and sustainable Sicilian winemaking. Taking care of the land means paying attention to the quality of production. Therefore, the creation of horticultural and other gardens on the estates, the integration of agricultural and natural environments, and the protection of natural areas are acts that nurture agriculture and, above all, culture, enrich the landscape with biodiversity, and enhance its beauty.

Among the Pantelleria sapling vines (UNESCO Intangible Cultural Heritage), is the Giardino Pantesco (Pantelleria Garden), donated to FAI: an agronomic system that is self-sufficient in water, and which protects a centuries-old orange tree. Here, the Cammino di Khamma (Khamma trail), which winds through Mediterranean scrub, centuries-old olive trees and capers, exemplifies the perfect harmony between nature and agriculture.
Shopping point
· Opening Days ·

From Monday to Saturday
· Opening hours ·

10.00 – 13.00; 17.00 – 20.00; Dienstag 2 Agosto 2022 18.00 – 20.00
· Payments ·

It is possible to pay by cash, bancomat or the major credit cards (Visa, Diners Club, JCB, Mastercard, Maestro, American Express)
· Shipping ·

It is possible to ship purchased wines to Italy and Europe. For more information see the FAQ
· Languages ·

English, Italian
· For information and booking ·

Tel. (+39) 0923 915 649
Location
· Coordinates ·
· Holidays and exceptional closures ·
· Tour and tasting hours ·

11.10; 17.00; 18.30; 21.00


We remind you that reservations are required

SQLSTATE[42S22]: Column not found: 1054 Unknown column 'data_recente' in 'order clause'SQLSTATE[42S22]: Column not found: 1054 Unknown column 'data_recente' in 'order clause'SQLSTATE[42000]: Syntax error or access violation: 1630 FUNCTION g_news_lang.IF does not exist. Check the 'Function Name Parsing and Resolution' section in the Reference ManualSQLSTATE[42000]: Syntax error or access violation: 1630 FUNCTION g_news_lang.IF does not exist. Check the 'Function Name Parsing and Resolution' section in the Reference Manual
Discover the other wineries