​Do you want to explore a destination with us that is full of charm, suspended between history and modernity? In Acate, in the Vittoria area, Donnafugata welcomes enthusiasts among honey-colored rocks, vines, olive and orange trees. In the cellar, an example of sustainable architecture, the guided tastings of the company's wines take place in a safe and​ ​elegant contemporary environment.
Discover here the Anti Covid-19 Security Measures adopted by Donnafugata to guarantee a unique experience in compliance with the regulations.
· Opening period ·

From March to December

· Opening Days ·

From Wednesday to Sunday

· Opening hours ·

10.30 - 13.00; 15.30 - 18.30
· Holidays and exceptional closures ·

from 31th December to 1st March; Easter and the day after; 15th August

· Coordinates ·
Reach the winery
Show map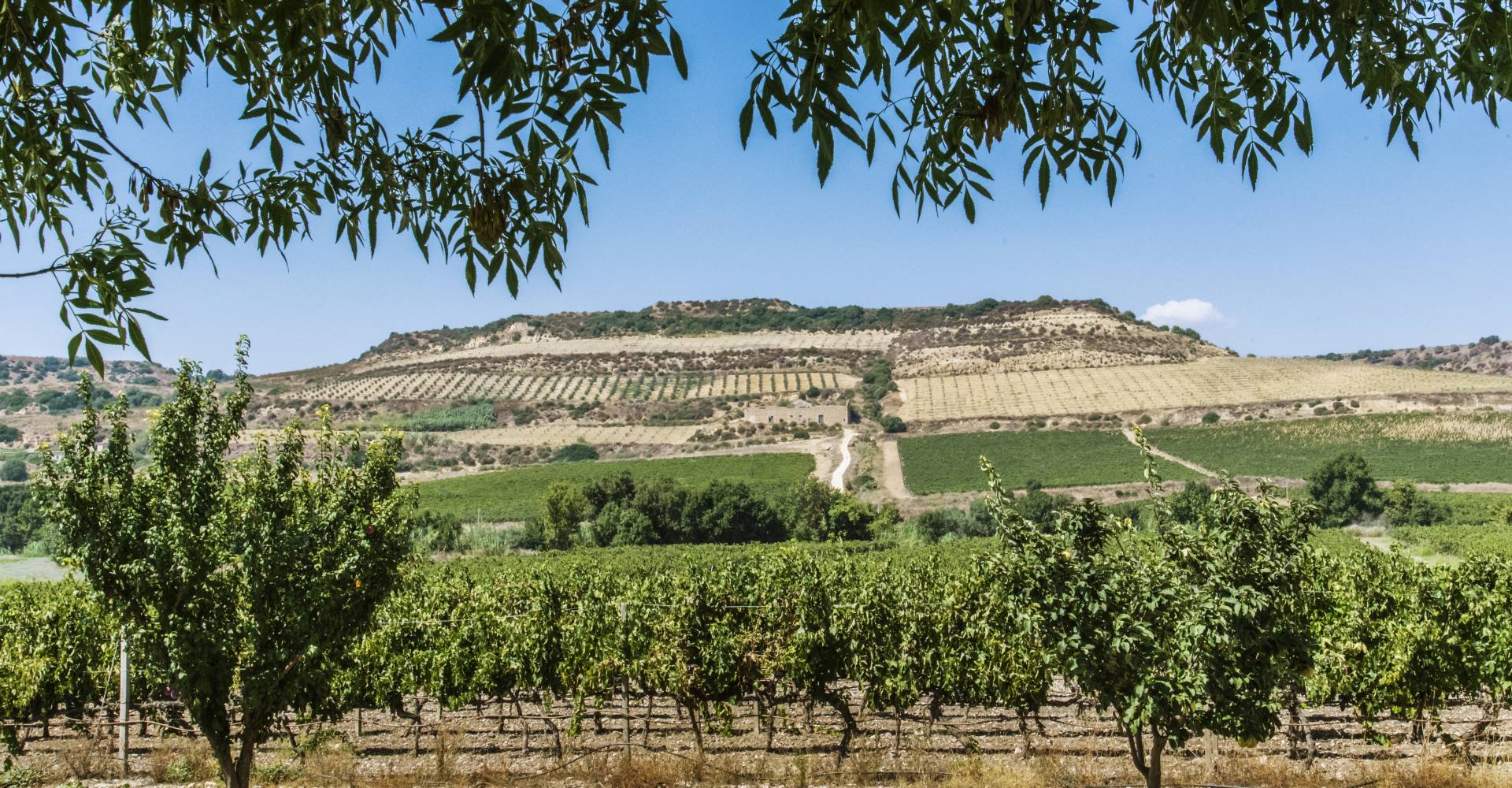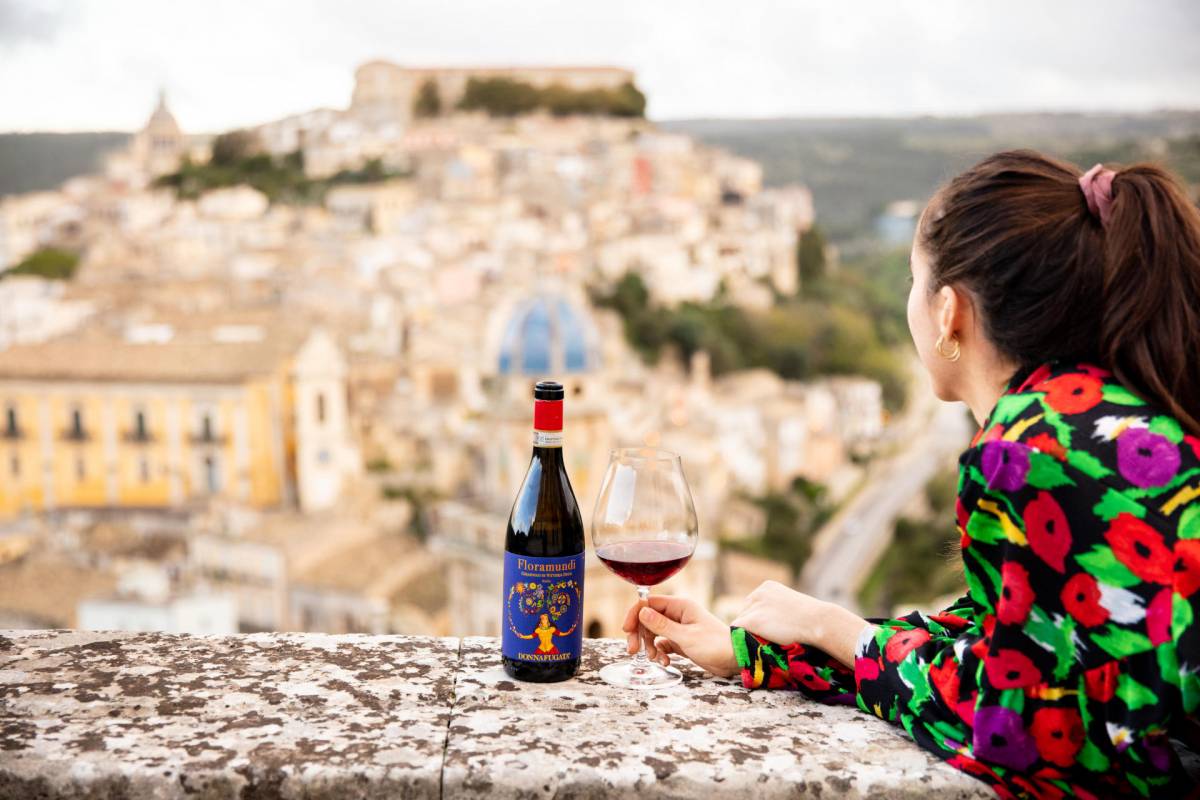 The Vittoria estate: in the land of Baroque
In the land of Baroque, where Art Nouveau florals become elegant and sophisticated, Donnafugata produces fragrant reds of extraordinary pleasantness: Bell'Assai and Floramundi, whose labels are a tribute to the artistic tradition of these lands. The varieties cultivated are also an authentic expression of the territory: Frappato, one of Sicily's oldest varieties, and Nero d'Avola, the king of Sicily's red grape varieties.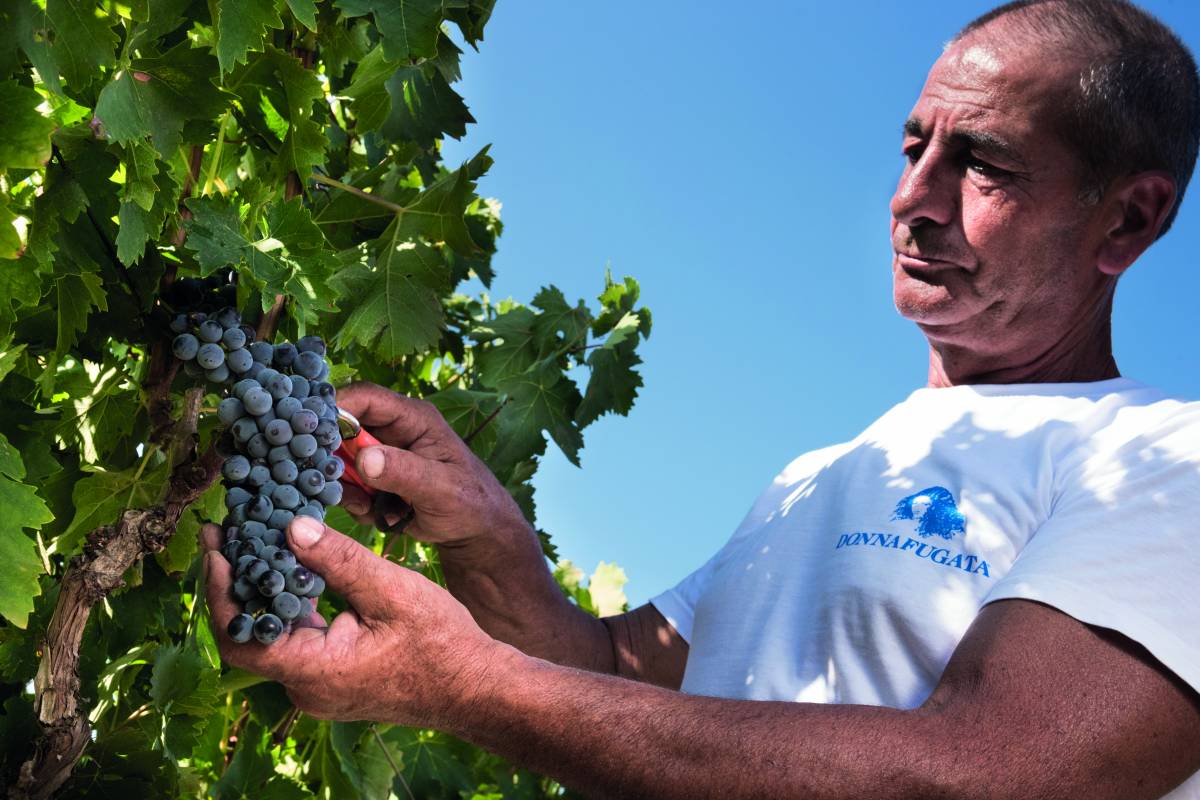 Cerasuolo di Vittoria, the only Sicilian Docg
Between the Ibleo plateau and the sea, Cerasuolo di Vittoria DOCG is a red wine made from vineyards planted with Nero d'Avola (50-70%) and Frappato (30-50%). The union between the two grape varieties is actually a dialogue between two souls: the floral and delicately spicy one of Nero d'Avola and the fragrant and fruity one of Frappato. Experience the emotion of Floramundi, a red wine to be enjoyed chilled and with unusual pairings, the fruit of an ancient viticulture that began with the Greeks in the 7th-6th centuries BC and gave birth to Cerasuolo di Vittoria in 1606.
Vittoria and the verziere di Acate
Vittoria and the verziere di Acate
Donnafugata wines express authentic and sustainable Sicilian winemaking. Taking care of the land means paying attention to the quality of production. Therefore, the creation of horticultural and other gardens on the estates, the integration of agricultural and natural environments, and the protection of natural areas are acts that nurture agriculture and, above all, culture, enrich the landscape with biodiversity, and enhance its beauty.
Set in a natural amphitheatre of honey-coloured rocks, the Acate Winery blends into the agricultural landscape full of vines and olive and orange trees. The garden is characterized by tubs overflowing with aromatic herbs, a space suspended between practicality and pleasure, bringing together the worlds of plants and wine in a journey of olfactory memories and visual experiences.
Shopping point
· Opening Days ·

From Wednesday to Sunday
· Opening hours ·

From Wednesday to Sunday 10.30 - 13.00; 15.30 - 18.30;
· Payments ·

It is possible to pay by cash, bancomat or the major credit cards (Visa, Diners Club, JCB, Mastercard, Maestro, American Express)
· Shipping ·

It is possible to ship purchased wines to Italy, Europe. For more information see the FAQ
· Languages ·

English, Italian
· For information and booking ·

Tel. (+39) 0932 1836166
Location
· Coordinates ·
· Holidays and exceptional closures ·

from 31th December to 1st March; Easter and the day after; 15th August
· Tour and tasting hours ·

11.00; 13.00; 16.30; 18.30
We remind you that reservations are required

SQLSTATE[42S22]: Column not found: 1054 Unknown column 'data_recente' in 'order clause'SQLSTATE[42S22]: Column not found: 1054 Unknown column 'data_recente' in 'order clause'SQLSTATE[42000]: Syntax error or access violation: 1630 FUNCTION g_news_lang.IF does not exist. Check the 'Function Name Parsing and Resolution' section in the Reference ManualSQLSTATE[42000]: Syntax error or access violation: 1630 FUNCTION g_news_lang.IF does not exist. Check the 'Function Name Parsing and Resolution' section in the Reference Manual
Discover the other wineries